The receptionists are fantastic. They seem to really understand your urgency, and fears. They explain costs and payments to me at the start so I understand and can budget. I can't speak highly enough of them

S Marshall
Why Choose Us
Our Team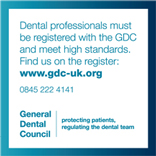 All our dentists adhere to the rules governing the profession under strict guidance from the General Dental Council (GDC) "Standards for Dental Professionals".
Dentists
Kanagambikai Sribavananthan
Statutory Exam 2005
GDC Registration No. 84861
Dr Sribavananthan qualified as Dentist in Sri Lanka in 1996, and obtained the Statutory exam in England in 2005. She has worked as Senior House Officer (registrar) in Colombo Hospital, Sri Lanka, before increasing her experience in Private Practice. Dr Sribavananthan joins the team at Abbey Dental Practice, South Harrow, on a part-time basis, and is a valued member of the team.
Languages spoken: English and Tamil
Ajitesh Ghosh
BDS 1999 (Kings College, London); MFGDP 2002 (Lond).
GDC Registration No. 76607
Dr Ghosh qualified in 1999 from Kings College Hospital, and completed his Vocational Training in Cambridgeshire, before achieving the further postgraduate qualification Membership of the Faculty of General Dental Practitioners in 2002.Dr Ghosh enjoys all aspects of general dentistry (NHS and Private), and has a particular interest in Endodontic treatment. He is a valued member of the team.
Languages spoken: English and Bengali
Samia Momin
Statutory Exam 2015, BDS Maharashtra University of Health Sciences 2009
GDC Registration No. 258168
Momin qualified as a Dentist in India in 2009, and obtained the Statutory Exam in England in 2015. Samia has been practicing dentistry for over 10 years and enjoys keeping up to date with the latest advancements. She has a particular passion in improving smiles in a minimally invasive way, combining Invisalign to straighten teeth with bleaching and composite contouring. Samia's skills and empathy help to give the best possible outcome for her patients.
Languages spoken: English, Hindi, Urdu and Gujrati
Dorasani Gogala
BDS, MDS(India), MFDS RCS (Edin), PG Cert Rest. Dent (Eastman)
GDC Registration No. 256070
Dora qualified as a dental surgeon from India in 2008. After completing a Master of Dental Surgery in Conservative Dentistry and Endodontics, she worked in the hospital before moving to the UK.
Dora has gained her Diploma of Membership of the Faculty of Dental Surgery from the Royal College of Surgeons Edinburgh.
Due to her interest in aesthetic and restorative dentistry including implant dentistry, Dora has undertaken various post graduate courses including a PG Certificate in Restorative dental practice from the world-renowned Eastman Dental Institute. Currently, Dora is pursuing a post -graduate diploma in implant dentistry.
Dora has great interest in research and published papers in both national and international journals. She keeps herself up-to-date by reading the latest research papers and regularly attending courses. She also provides orthodontic treatment using Smilelign. Her caring and polite nature helps her treat nervous patients and provides excellent quality of care to all patients.
Dora loves to spend time with her kids. She enjoys travelling and cooking.
Alka Sharma
Statutory Exam 2016, BDS Baba Farid University of Health Sciences 2011
GDC Registration No. 268456
Olufunmilayo Rotimi
Statutory Exam 2010, BDS Ibadan 1994
GDC Registration No. 197696
Hygienist
Daksha Modha
CEB Cert in Dental Hygiene 1989
GDC Registration No. 3709
Qualified as Dental Hygienist in 1989, Works in Private and General Dental Practices. Been at Abbey since June 2002.
Dania Adeel
Registered under s36C of the Dentists Act 1984 2022. National Diploma in Dental Nursing NEBDN 2017
GDC Registration No. 273020
Gursimran Kaur Bedi
Registered under s36C of the Dentists Act 1984 2021
GDC Registration No. 294568
Gursimran is registered as a Dental Therapist, Dental Hygienist and Orthodontic Therapist in UK (2021).
Gursimran qualified as a Dentist (2015) from Sri Guru Ramdas Institute of Dental Sciences (SGRD), Amritsar-Punjab-India under Baba Farid University of Health Sciences (BFUHS).
She holds a Gold Medal in Oral and Maxillofacial Surgery and a Silver medal in General Surgery. She has an experience of 4 years as a General Dentist after her graduation in India.
Gursimran is pursuing to be a registered Dentist via her qualifying exams in UK. She cleared her MFDS (part 1) and shall soon hold another degree.
As a hygienist in the team, she loves to communicate to the patients about the ethology of the gum diseases and the measures to prevent and cure. She believes in teaming up with the Periodontist, Dentist and Nurses for the holistic improvement of the oral hygiene/health of her patients.
She is always keen to work with Airflow as a polish for the best results.
Apart from dentistry, she loves to spend time with her son who is also her best friend.